Online Ticket Sales
With our online ticketing platform, you can simplify the ticket sales process, eliminate cash handling at the door, and provide a seamless experience for both you and your attendees. Experience the convenience and efficiency of online ticketing today and elevate your event to new heights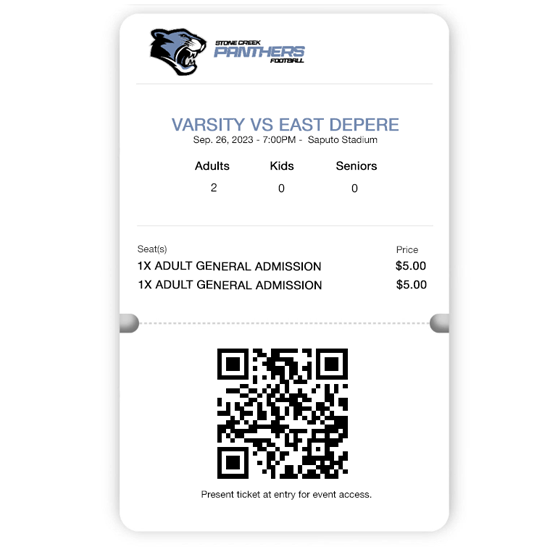 Mobile Ticketing
With our platform, attendees can choose to receive mobile tickets directly on their smartphones. This eliminates the need for physical tickets and allows for seamless check-ins at the door. Attendees can simply present their digital tickets for scanning, making the entry process quick and efficient.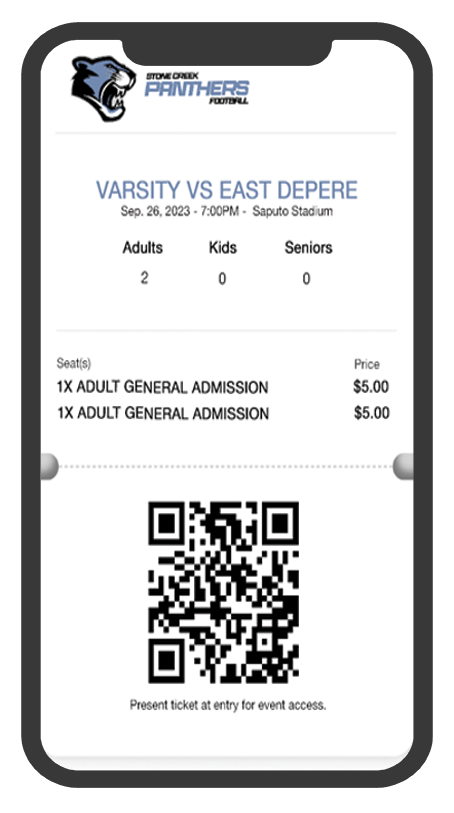 Streamlined Ticket Sales
Our platform allows you to easily set up and manage ticket sales, whether it's for a game, camp, theater performance, or any other event. Simply create your event listing, specify ticket types, pricing, and quantities, and you're ready to start selling.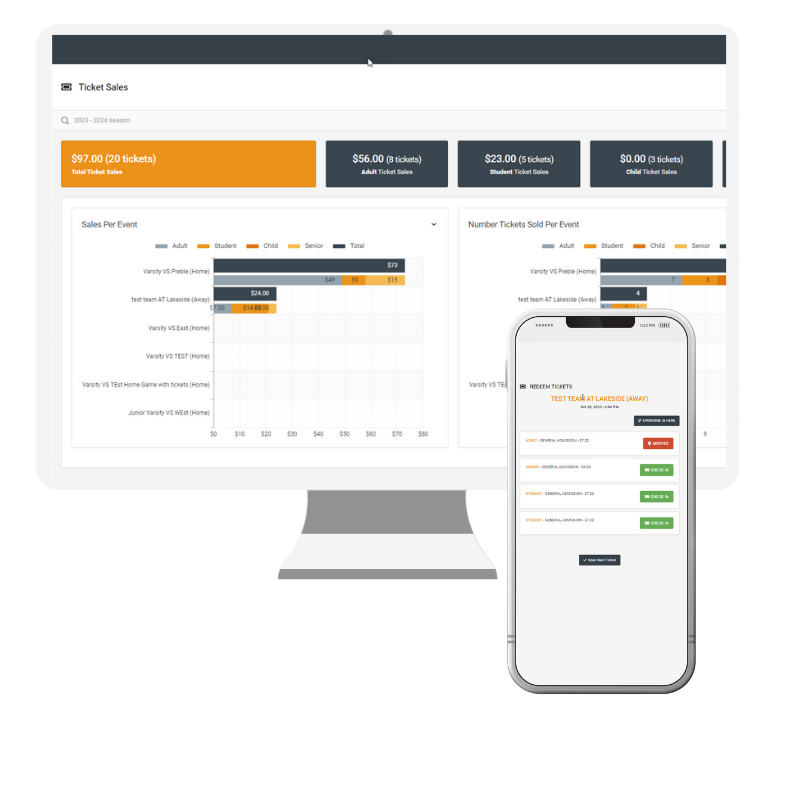 The Easiest Ticket Redemption System on the Planet
Our ticket redemption system is not just user-friendly; it's the easiest on the planet. We've designed it with simplicity and convenience in mind, ensuring that anyone, regardless of their technical expertise, can effortlessly redeem tickets. With intuitive interfaces, straightforward instructions, and quick processing, the entire process is a breeze from start to finish.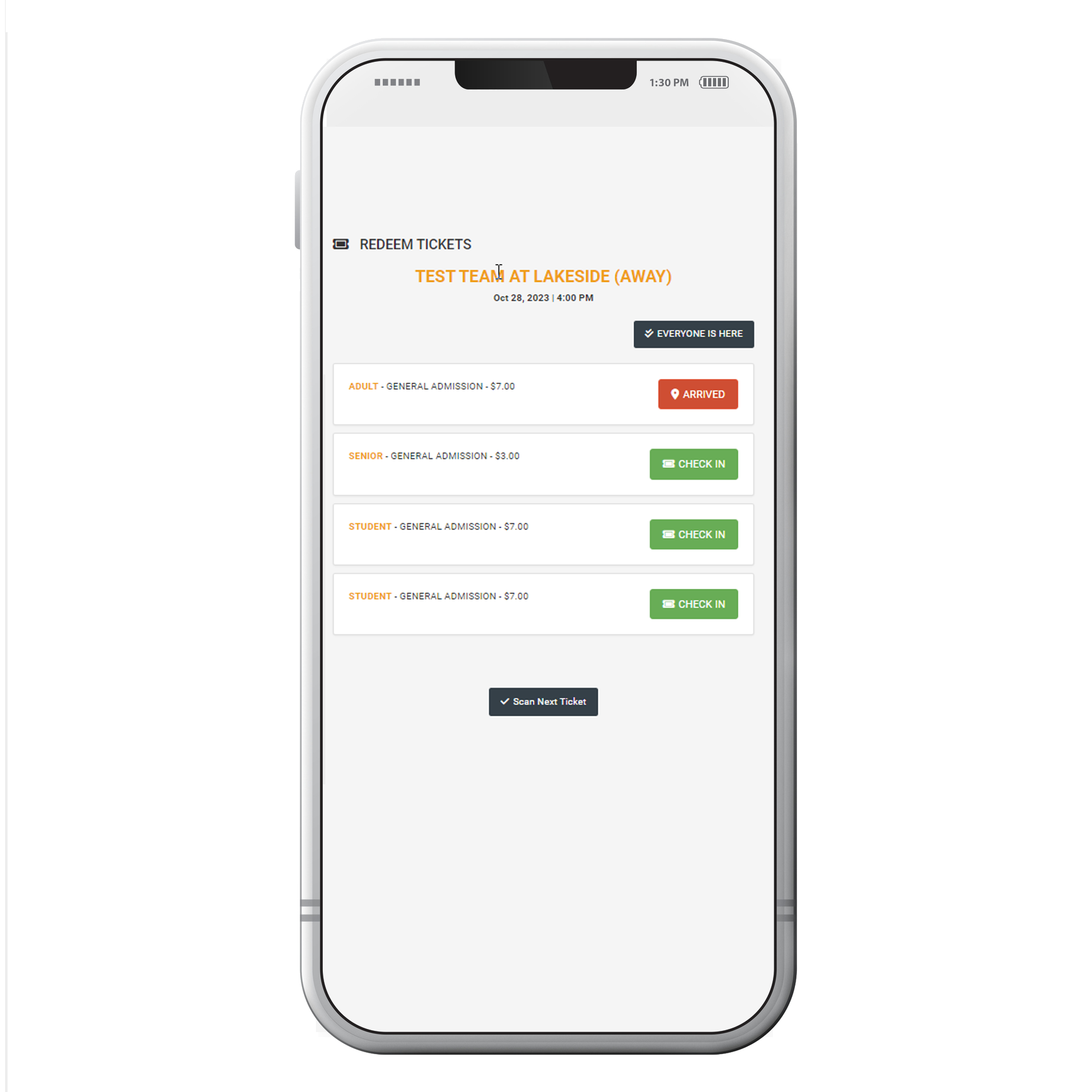 Dedicated Support
Our platform provides dedicated customer support to assist you every step of the way. Whether you have questions about setup, ticketing options, or technical issues, our team is ready to provide timely assistance.