The Team Calendar Just Got Simpler
Our calendar comprehensively displays a wide range of events, including game times, bus departure times, practices, camps, workouts, and various other important activities. With our platform, you can easily view and keep track of these events, ensuring that you, your team, and the parents stay organized and informed.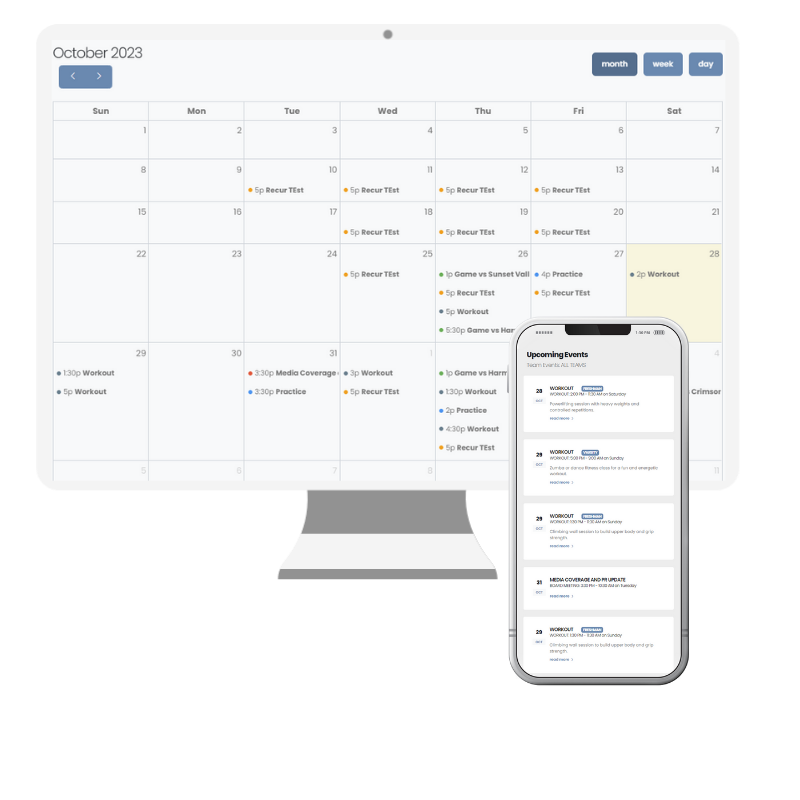 Practice Times
Practices are the backbone of team preparation and development. Our calendar not only lists practice times but also allows you to specify the location and any additional details. This ensures that everyone knows when and where to meet, maximizing efficiency and productivity during practice sessions.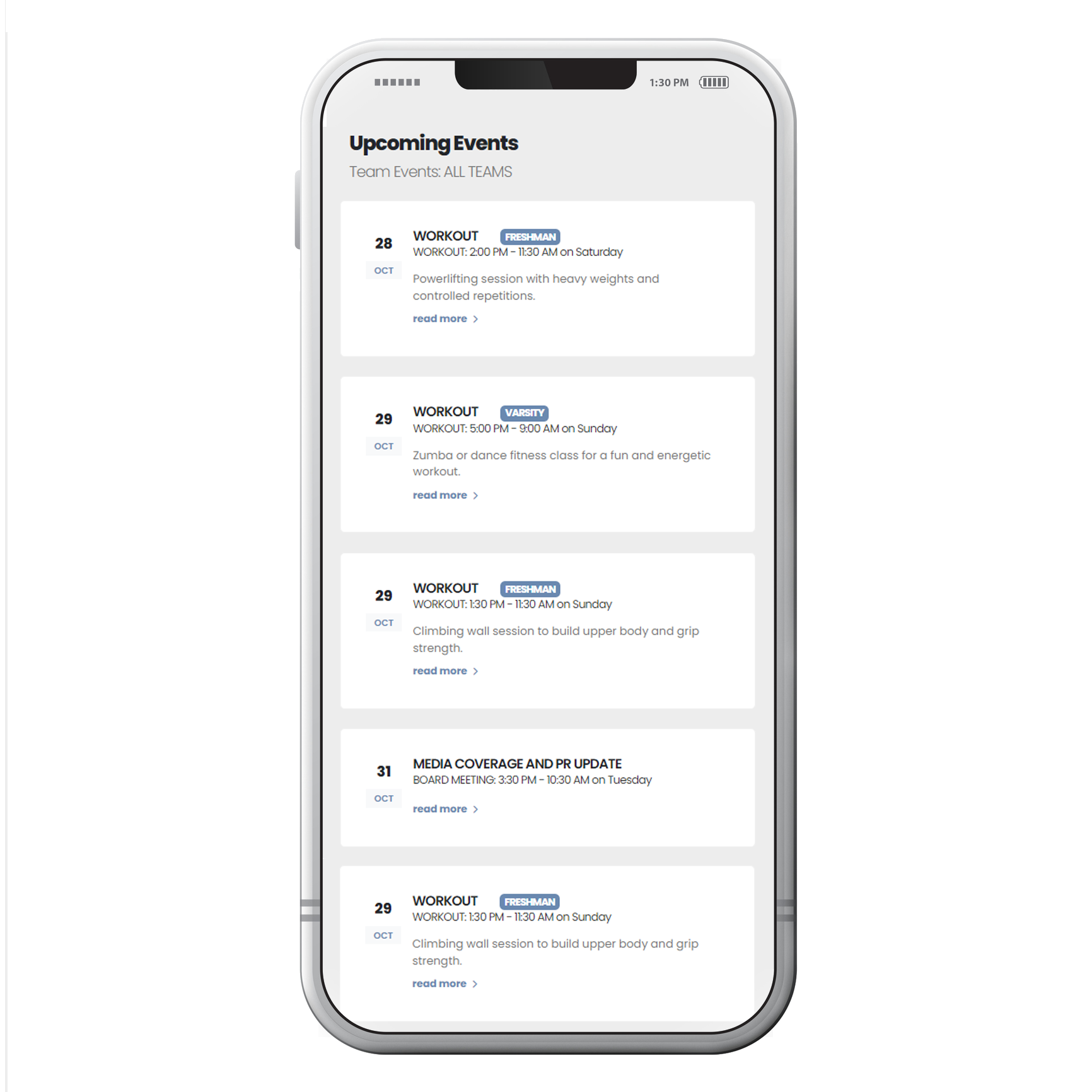 Game Times
Whether it's a high-stakes championship match or a friendly scrimmage, our calendar provides accurate and up-to-date game times, complete with dates, start times, and locations. This allows teams to plan their strategies, coordinate logistics, and ensure that they are mentally and physically ready to give their best performance.
Additionally, fans can mark their calendars, eagerly anticipating the thrill and intensity that game times bring. Our platform ensures that game times are clear, accessible, and seamlessly integrated into the team's schedule, making it easier for everyone involved to come together and share the joy of sports.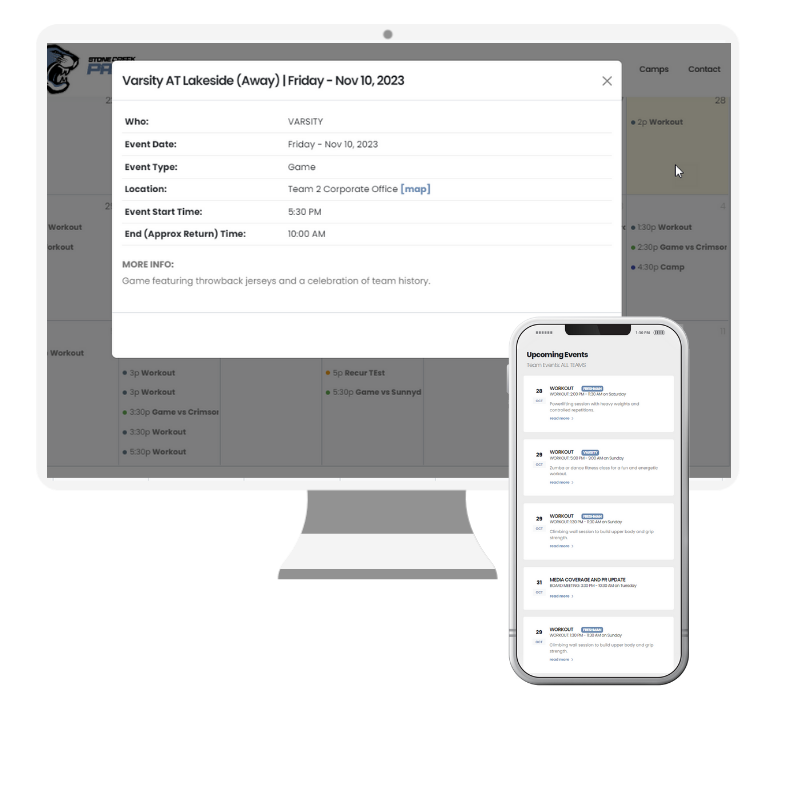 Camps and Workshops
Camps and workshops are essential for skill-building and team bonding. Our calendar highlights these events, providing you with the necessary dates, times, and locations. This allows you to effectively plan and allocate resources, ensuring that your team can make the most out of these valuable opportunities.
With our platform, you can effortlessly manage and organize registrations, allowing participants to sign up for your camps and workshops with ease.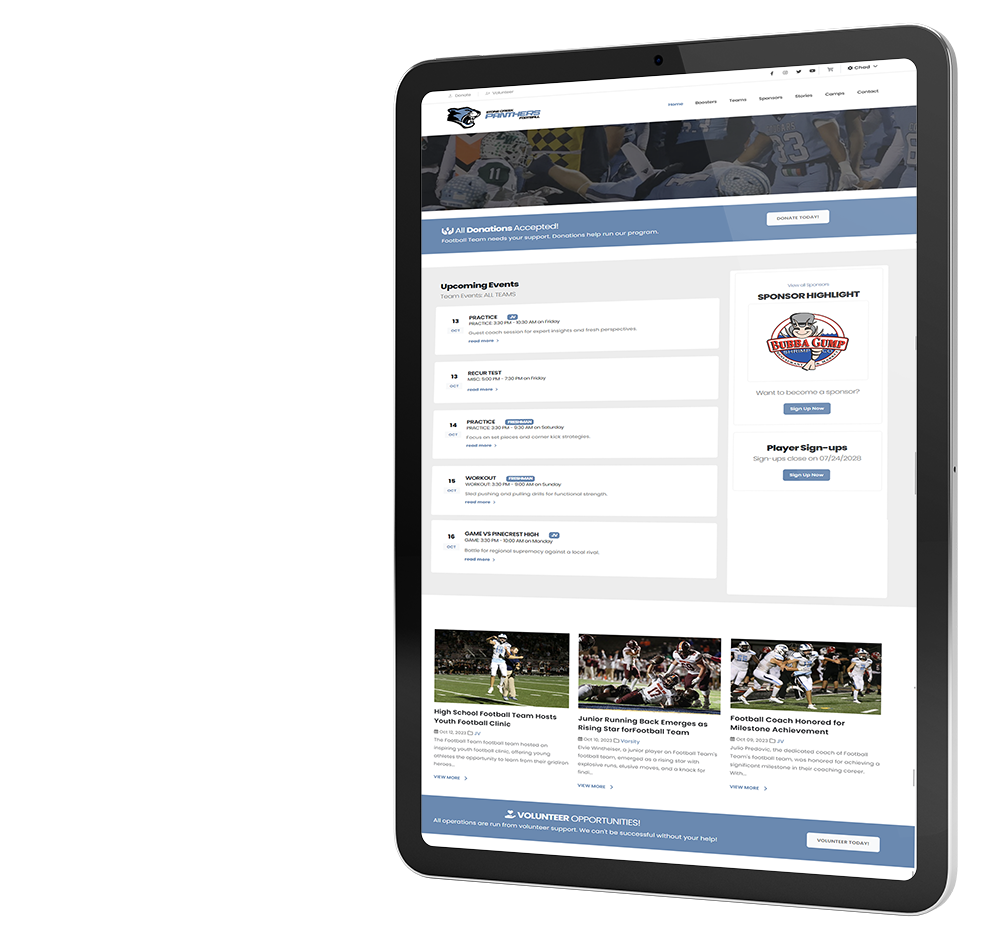 Don't Miss The Bus!
Bus departure times are crucial for coordinating transportation to games and events. Our calendar displays these timings, allowing you to plan ahead and ensure that everyone arrives at the designated location on time. This eliminates any potential delays or miscommunication regarding transportation logistics.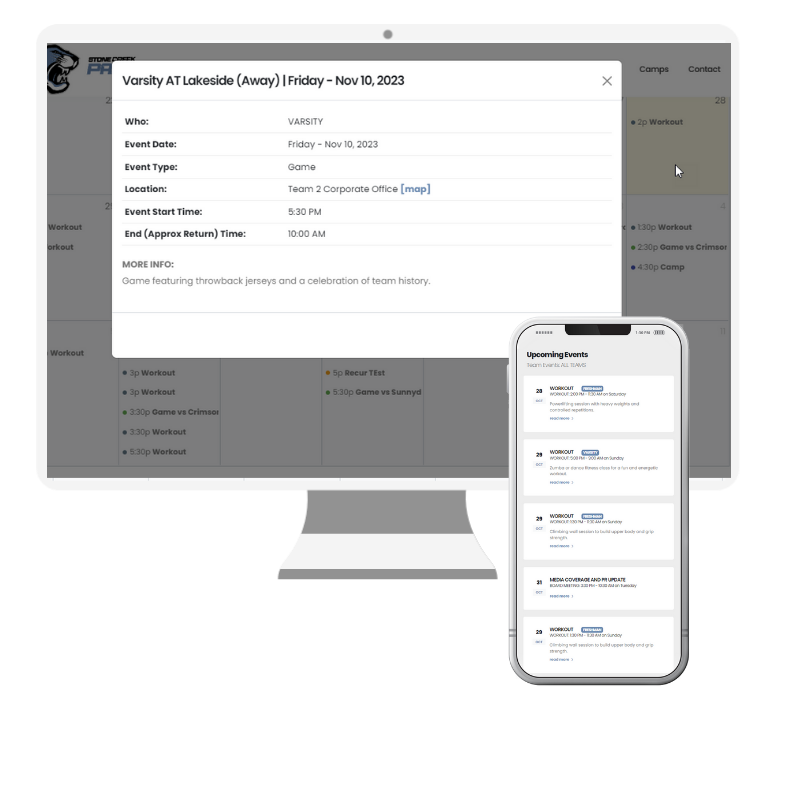 Recurring Offseason Workouts
Whether you manage a football team, basketball team, track and field athletes, or any other sports/activities, summer workouts are designed to improve your athleticism, endurance, agility, and speed. 
With our platform, you can easily schedule and organize regular workout sessions, ensuring consistency and helping you achieve your team's off-season goals. 
Our recurring calendar feature makes it easy for you to add workout days for the summer. By harnessing the benefits of a recurring calendar date setup, you can optimize your scheduling, improve productivity, and ensure that you stay on top of your program.