Go Paperless - Sign Up Online!
Experience the time and cost-saving benefits of Team 2's paperless registration platform. With our user-friendly system, you have full control over setting your prices, including the option for free registrations, and managing waivers. Once you've customized your registration process, you can leave the rest to the Team 2 platform, streamlining the entire process effortlessly.
By directing registrants to your website, they can easily sign up, enabling you to quickly get your season or event underway. Say goodbye to tedious paperwork and administrative hassles, and embrace the simplicity and efficiency of Team 2's registration solution.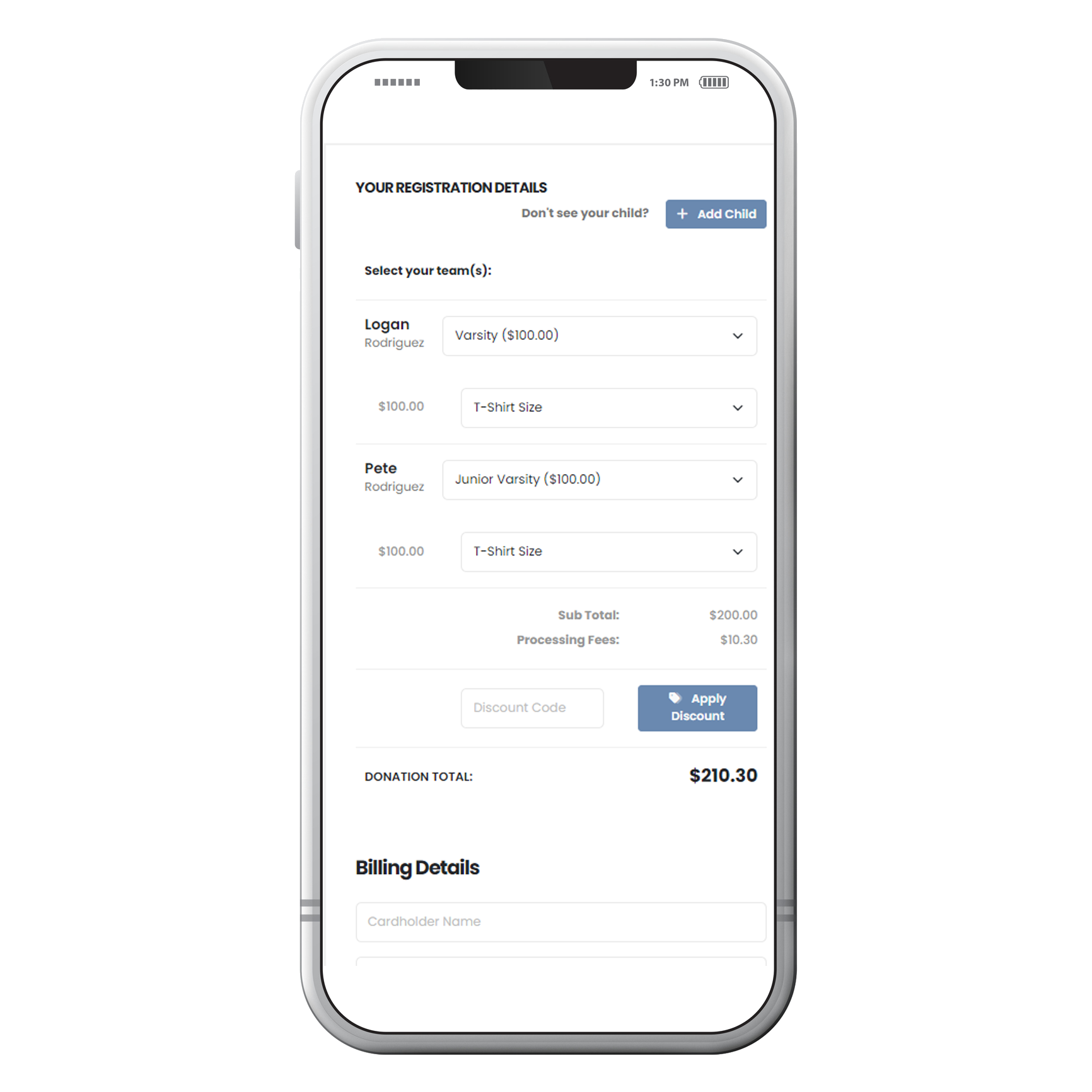 Set The Price Of Your Camps
Team 2 gives you the flexibility to charge any amount for your camps. Embrace this freedom and leverage it to unlock new opportunities, maximize revenue, and create unforgettable camp experiences for your participants.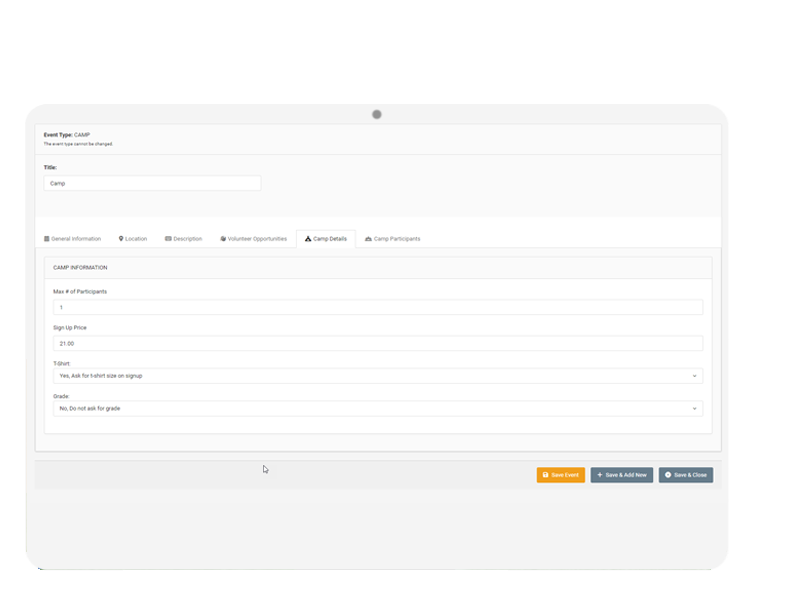 Collect T-Shirt Sizes on Sign up
Streamline your sign-up process and enhance the participant experience by collecting t-shirt sizes during the registration process. With this feature, participants can conveniently provide their t-shirt size information alongside other registration details, saving time and ensuring accurate sizing for your event.