Go Paperless!

Experience the time and cost-saving benefits of Team 2's paperless registration platform. With our user-friendly system, you have full control over setting your prices, including the option for free registrations, and managing waivers. Once you've customized your registration process, you can leave the rest to the Team 2 platform, streamlining the entire process effortlessly.
By directing registrants to your website, they can easily sign up, enabling you to quickly get your season or event underway. Say goodbye to tedious paperwork and administrative hassles, and embrace the simplicity and efficiency of Team 2's registration solution.
Collect Registration Payments
Experience the efficiency of processing transactions immediately with instant approval, all without any upfront costs and with competitive rates through the Team 2 Gateway. Say goodbye to the arduous task of chasing down unpaid fees as your members gain the ability to conveniently set up their own accounts and pay directly online with a credit card.
Register Multiple Family Members At Once
Streamline your registration process by registering multiple family members at once. With our user-friendly system, you can easily add and manage multiple family members within a single registration session, saving you time and effort. Say goodbye to the hassle of completing separate registrations for each family member and simplify the process with our convenient multi-registration feature.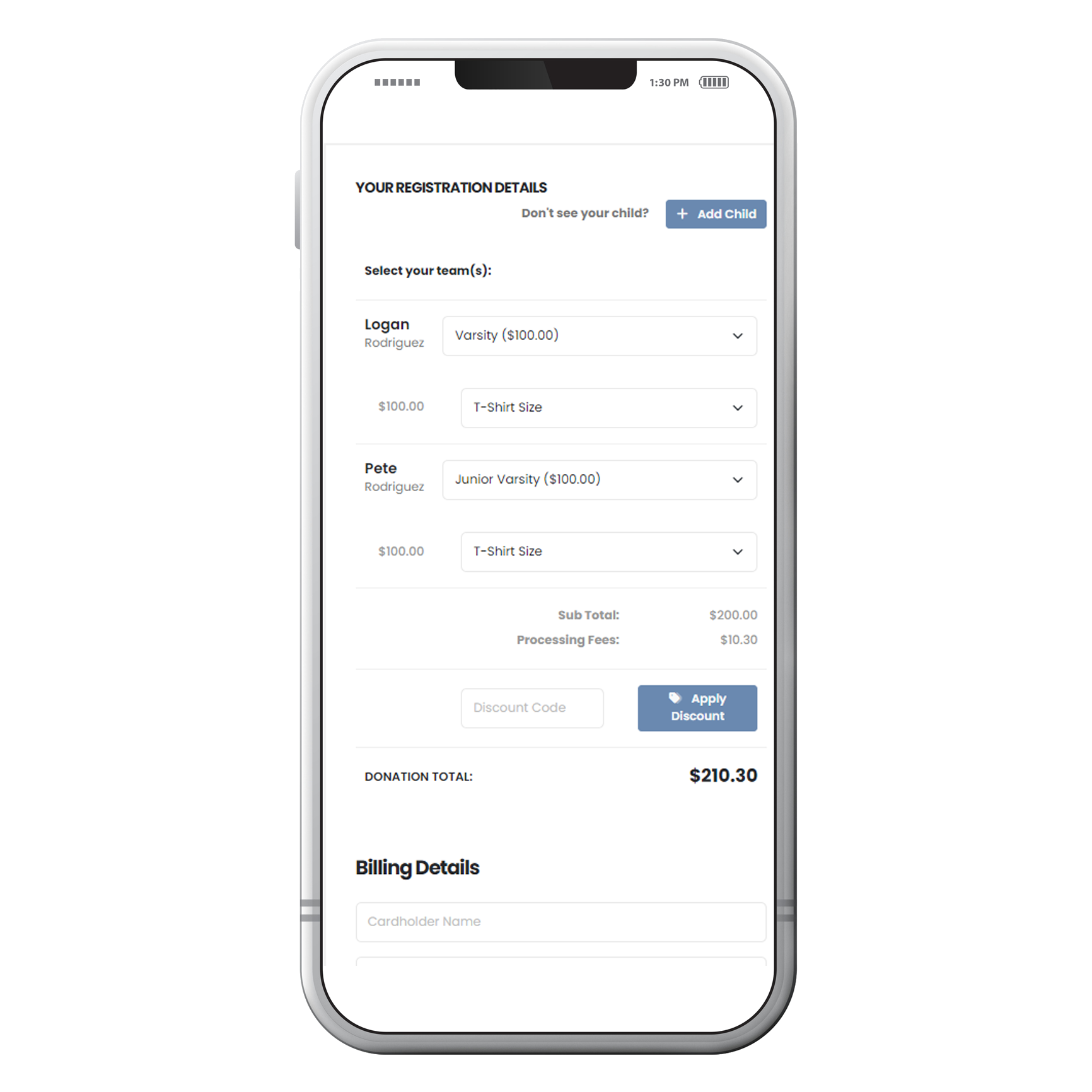 Digitally Signed Waivers
Simplify the waiver process by enabling digital signatures. With our platform, you can effortlessly collect and manage waivers by allowing participants to digitally sign them. Say goodbye to the hassle of collecting physical signatures or dealing with paper documents. Our digital signature feature ensures a streamlined and efficient waiver process, saving time and resources for both you and your participants. Embrace the convenience and security of digital signatures to enhance your registration experience.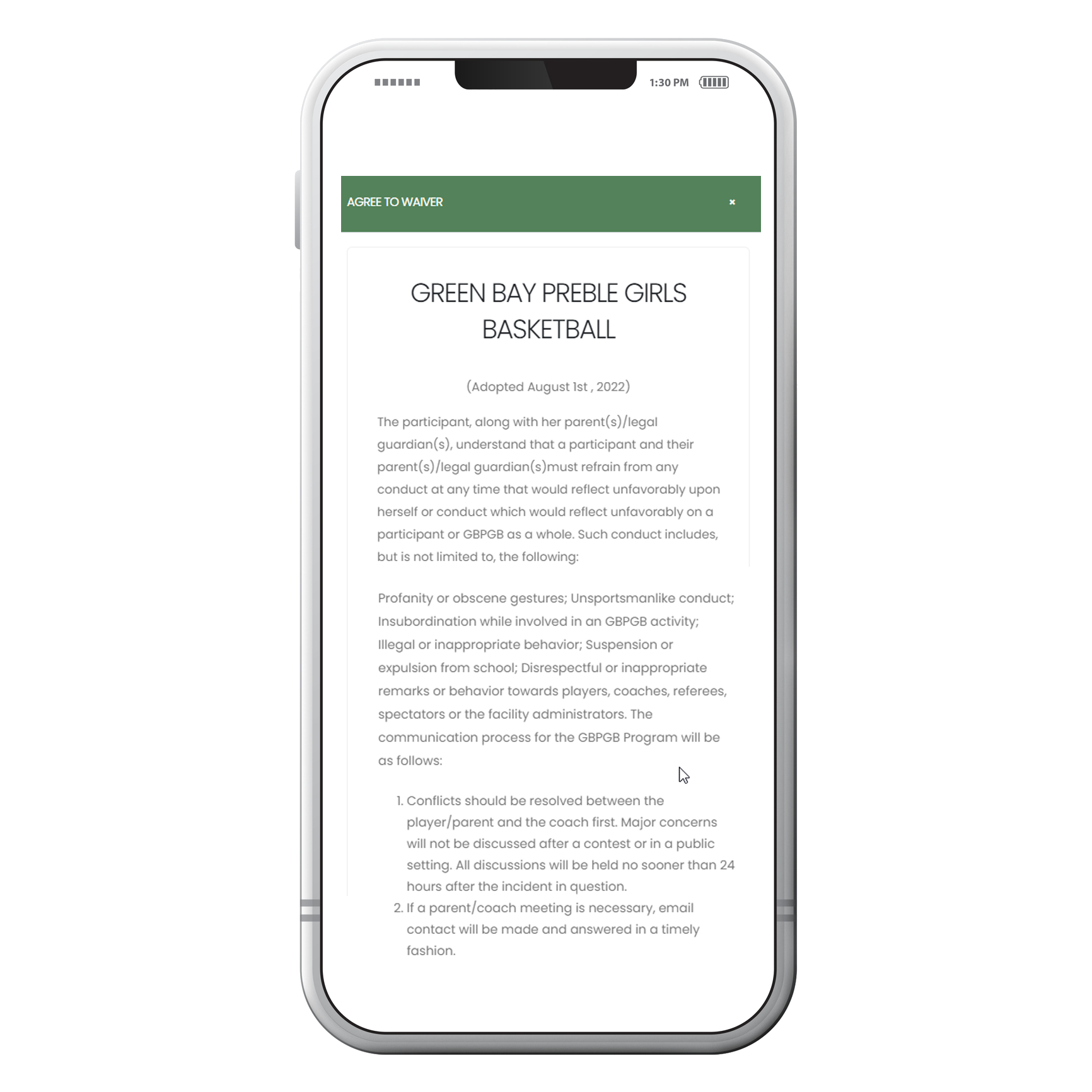 Open Sign Up Periods
With our platform, you can easily set and manage the duration of the sign-up period for your programs or events. Take control of your registration process and ensure a seamless experience for participants.